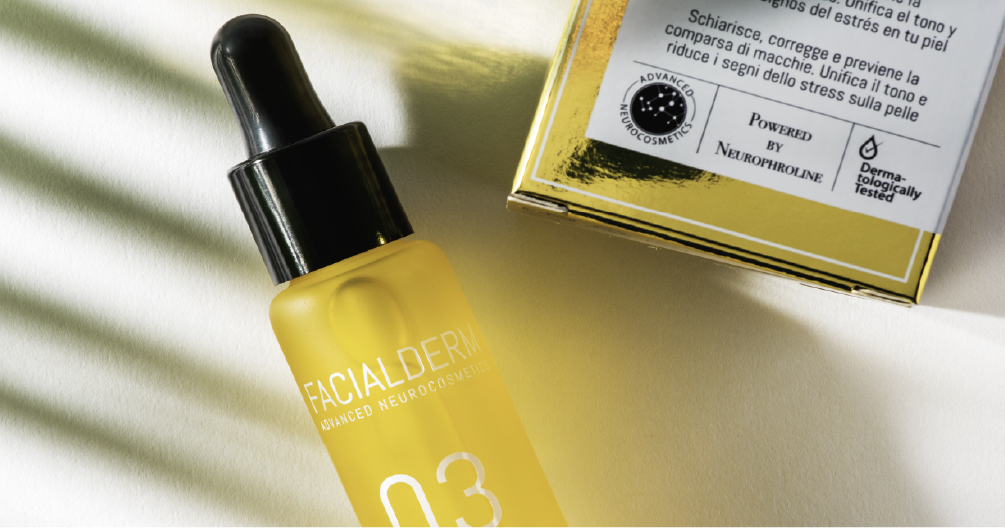 Your skincare routine to moisturize and fight spots this summer
It is the middle of summer and normality has been established to enjoy the sunshine. This year, more than ever, we will enjoy the season in nearby but sunny destinations, almost always with the sea or the mountains as a backdrop. Terraces, swimming pools…our skin is exposed to the sun continuously and considering that we have been indoors for more than three months, it is more sensitive than, possibly, other summers. Therefore, protection and hydration are essential for healthy skin.
Facialdermproposes a perfect routine to keep the skin hydrated and to prevent and lighten the typical spots of exposure to the sun and external agents, unifying the tone. In fact, Facialderm's Antistress and Anti-Ageing line allows you to combine its serum boosters and facial creamsto meet all your skin's needs.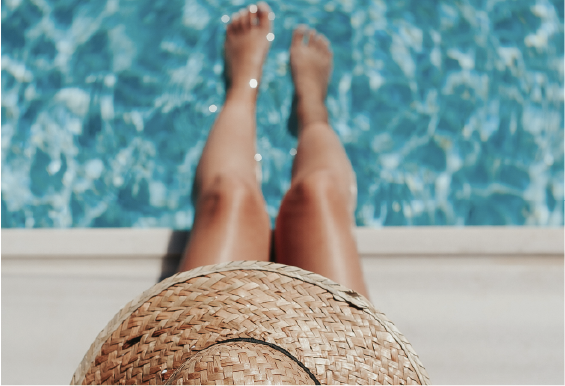 Anti-Spots & Anti-Stress Facial Booster Serum 03
Without a doubt, this serum boosterwill become your ally this summer, formulated with moisturizing, antioxidant and depigmenting active ingredients that reduce and correct stains and prevent their appearance.
With sun exposure it is as important to protect as it is to prevent That's why the anti-blemish serum booster is going to be the star of the summer season, as it not only manages to correct spots, but also prevents their appearance.
In addition, it unifies the tone and increases the luminosity A perfect result to show off a fantastic tan. It is indicated for middle-aged and mature skin, with spots or exposed to solar radiation and UVA rays. Among its main ingredients are vitamins (C and B3), a powerful depigmenting vegetable active ingredient from Africa, and Neurophroline®.
For the hydration of the skin, we propose two creams according to your skin type:
If you have normal skin or rather dry, this is the facial cream that Facialderm proposes,
Its main ingredients are red algae extract, caviar extract, Asian rice extract, Vitamin B, moringa oleifera, hyaluronic acid, Neurophroline® and allantoin.
Specially formulatedfor mixed or oily skin, with moisturizing, sebum-regulating and astringent active ingredients that help normalize sebaceous secretion and regulate pore size. Its main ingredients are vegetable extract (mushroom), zinc, hazelnut extract, red algae, flax seed extract, Vitamin E, moringa oleifera and Neurophroline®.
Live this summer feeling comfortable on your skin, strengthening and moisturizing it day by day with products that protect it against external factors such as the sun in large doses, bathing in the sea, which dries it out, outdoor sports or the use of a protective mask.
The use of specific serums, complemented with creams suitable for your skin type, provides you with complete care that reflects in your face every day.