Description
/05
Formulated with moisturizing, antioxidant and detoxifying active ingredients to protect the skin throughout the day from free radicals (dehydration, UV rays, pollution). It nourishes, repairs and regenerates skin cells, contributing to delaying the aging process.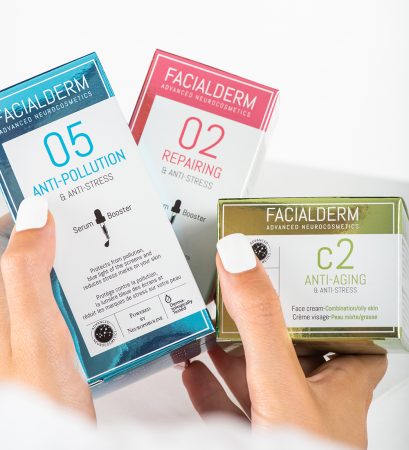 MAIN INGREDIENTS: Pronalen Bio-Protect, CoBioDefender EMR, neurophroline and Vit. B.
SKIN TYPE: All skin types.
SALES FORMAT: Dropper, 30ml.