Description
/03
Formulated with moisturizing antioxidants and anti-pigmentation active ingredients, which reduce and diminish spots and prevent them from appearing. It balances the skin tone and enhances its glow.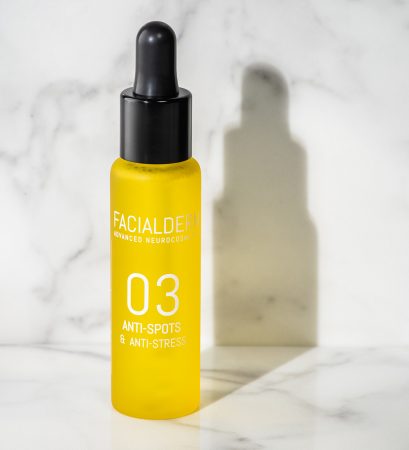 MAIN INGREDIENTS Etioline, Niacinamide, Vit. C y B, Neurophroline.
SKIN TYPE: Middle-aged and mature skin, with spots or exposed to sun UV rays.
SALES FORMAT: Dropper, 30ml.