PERFECT SMOOTH – Cornflower
£5.10
Provides extra hydration and prevents premature aging of the skin. Comforts and improves the appearance of the skin so that you can instantly enjoy an irresistibly soft and beautiful skin.
The FACIALDERM tissue masks are made of 100% cotton fabric and pre-impregnated in 30ml of concentrated serum of natural ingredients. Treatment for face and neck.
Description
98%
Natural
ingredients: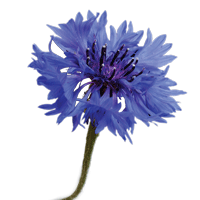 Cornflower:
Promotes a comforting and softening action..
Hyaluronic acid:
Intensive moisturizer with "flash" effect.